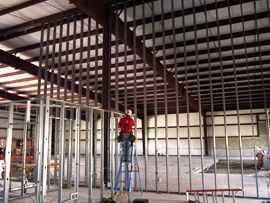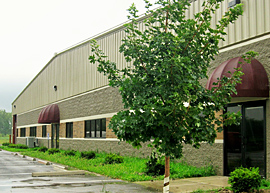 McNerney Construction
McNerney construction services covers Northwest Ohio commercial projects inclusive of new buildings, building additions, concrete, carpentry, masonry, drywall, ceilings, flooring, painting, design, and architectural services.
Design and Build
McNerney offers design build options to best fit your desired specifications while working within a set budget. Starting with a layout and price point, McNerney will guide you through the process - providing cost options, building plans (for permit and construction), site acquisition, construction services and close out/turnover.

The design build system offered by McNerney applies to your project at any area location you find as your best fit. Utilizing the McNerney design build system turns your project into a single source delivery removing red tape, finger pointing, and project delays.

One of the most unique components of our design build process is the open book/transparent method of arriving at a final cost. When McNerney completes your final building plans, vendor costs are compiled in every category of the building (sitework, electrical, mechanical, concrete, etc.). These vendor costs are shared with you as an open book providing a comfort level that you are getting your desired facility at market cost. We look forward to working with you on your upcoming building project !